"The Jezebel Remedy" by Martin Clark. Lisa and Joe Stone are running a small law firm in Virginia when one of their clients dies in what appears to be a freak accident. When they attempt to settle the estate, the Stones find themselves embroiled in dangerous complications. To top it off, the Stones are struggling with trying to keep together a long marriage which seems a little stale. In real life, Martin Clark is a judge and while he hasn't written a lot of books, those that he has written are an interesting, realistic addition to the legal thriller sub-genre.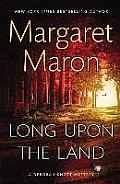 "Long Upon the Land" by Margaret Maron. This is the 20th book in the Judge Deborah Knott series. After a murdered man is discovered on Knott's father's property, she finds herself trying to clear her father from a murder change and her family from ruinous rumors.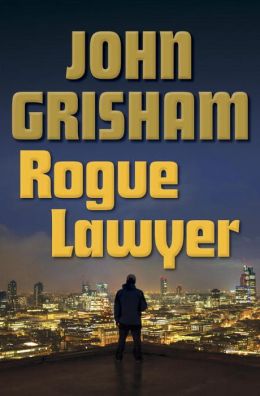 This year will see the release of several new legal thrillers which will include "Allegiance" by Kermit Roosevelt which centers on Supreme Court Clerk Caswell Cash Harrison who during World War II gets caught up in a huge conspiracy centering on the constitutionality of the prison camps created to detain Japanese-Americans. After his co-worker is murdered, Cash is even more determined to find out the truth even if he has to face down J. Edgar Hoover's office. This unusual book combines legal thriller with historical mystery. Coming out in September is H. Terrell Griffin's "Chasing Justice" which is a continuation of the Matt Royal series. In this new book, Royal goes back into the courtroom to defend a friend accused of murder. Lisa Scottoline's third book in the Rosato & DiNunzio law firm series ("Corrupted") comes out this year. Lee Goodman's much anticipated second legal thriller "Injustice" comes out in September. In August, Robert K. Tanenbaum's 27th book in his Butch Karp and Marlene Ciampi series arrives on the scene called "Trap." "A Fool for a Client" by Parnell Hall is the 20th book in the Stanley Hastings series. Stephen Frey's "Jury Town" centers on jury tampering. Probably the most anticipated 2015 legal thriller is John Grisham's "Rogue Lawyer" which is due out in October. The book's description sounds a lot like Michael Connelly's "The Lincoln Lawyer" since the main character is a street lawyer who works out of his van with a heavily armed driver. Let's not forget, however, that in 1998 Grisham wrote "Street Lawyer" and all that matters is that the book is entertaining which it certainly sounds like it will be well worth readi
ng.